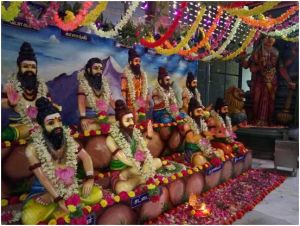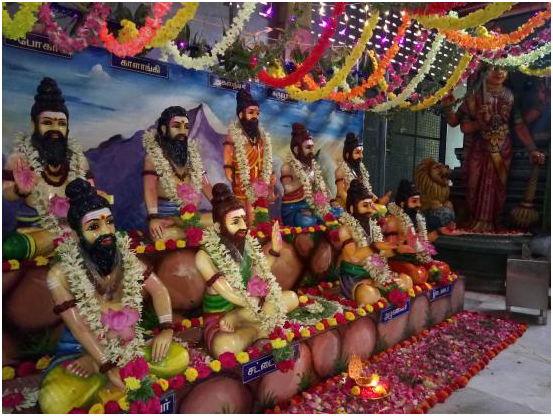 One cannot measure or describe the power of Siddhas (holy saints). They are considered equivalent to Lord Shiva. They are capable of influencing any life form.
They are believed to have mastered advanced breath control techniques (known as Vaasa kalai in Tamil) to keep their mind and body fit. They are capable of accomplishing anything by regulating (increasing or decreasing) their breath duration, altering vibrations and turning sounds into sacred chants (mantras). They have extensive knowledge on existence of life inside a living body, philosophies of life and functioning of human anatomy. Using this knowledge they have the capability of identifying and curing various diseases using herbal medicine.
They act as the nature's power by understanding the functioning of various galaxies, the natural forces behind the functioning of these galaxies and mixing their own powers with these while in a yogic state. There are many sub branches in the above mentioned subjects. Those who are capable of understanding these subjects are known as Siddhas.
In order to become a Siddha one has to choose a subject and a sub-division, conduct extensive research in the same and present it in the Siddhar committee which is said to meet once in 12 years. If the committee approves the same, that person is accepted as Siddha and he becomes a part of the Siddhar community.